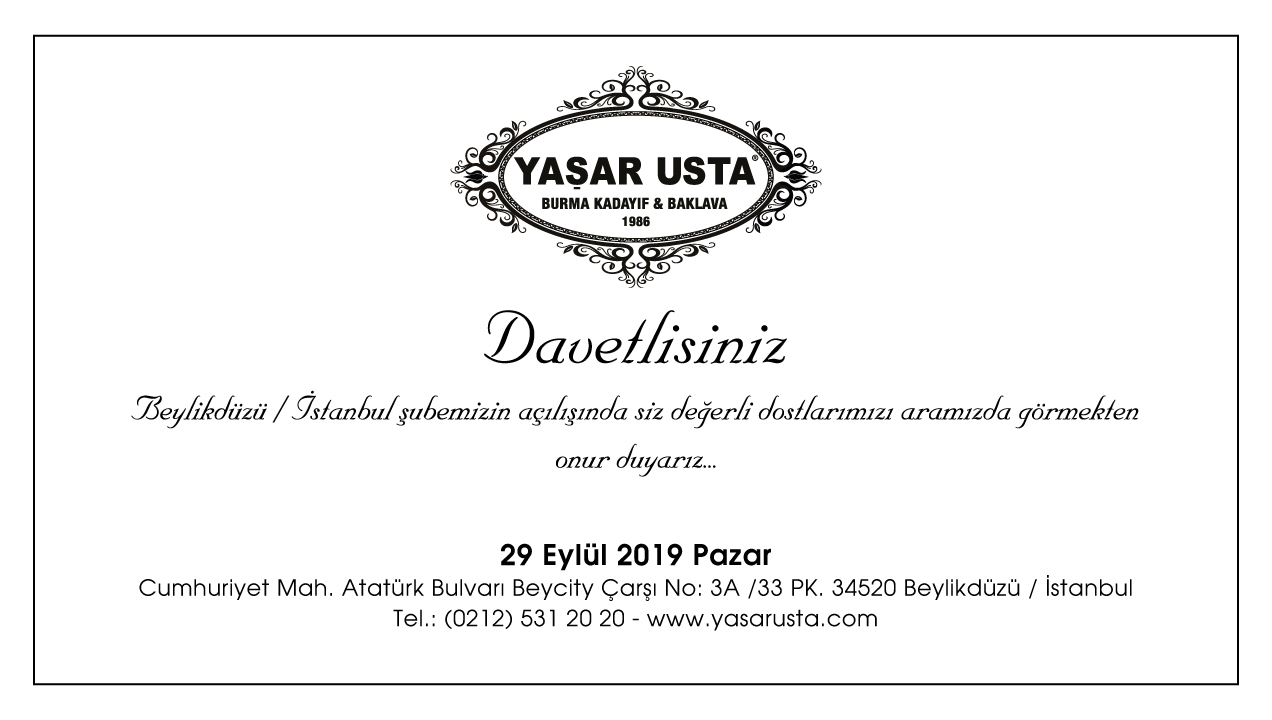 You are invited to our opening!!
Beylikdüzü yeni şubemizin açılışında öncelikle Beylikdüzü halkı olmak üzere siz değerli dostlarımızı aramızda görmekten onur duyarız...
Beylikdüzü Burma will be fed by Kadayif and Baklava
Our opening days are numbered. Remember to note the opening date on your calendar. Day, hour and other details are given below.
September 29, 2019 Sunday
Cumhuriyet Mah. Atatürk Bulvarı Beycity Çarşı No: 3A /33 PK. 34520 Beylikdüzü / İstanbul
Phone: (0212) 531 20 20 - www.yasarusta.com
#baklava #kadayıf #burmakadayıf #beylikdüzü #opening#sunday#istanbul #yaşarusta