Zeytinburnu Merkez
Seyit Nizam Mah. Mevlana Cad. No: 52
Zeytinburnu / İstanbul
Şişli Prestij
Merkez Mah., Abide-i Hürriyet Cad., No:133/A
Şişli / İstanbul
Tel
: 0212 510 55 55
Email
: info@yasarusta.com
Browse All Selling Points
YAŞAR USTA
The dessert adventure that worked in 1986 can be turned into a great success story over the years. Yaşar Usta, which has been known for the taste of burma kadayıfs since the first day, has expanded its product range with baklava varieties without sacrificing quality and taste.
Yaşar Usta, which also enriched the palates with baklava varieties, continued to renew itself by producing the legendary "Bitter Baklava with Milk" in the production facilities in Yenibosna in the first months of 2015.
Attracting a lot of attention over time "Bitter Baklava with Milk" in public "Cold Baklava" started to be called. Today it tries to keep produced by many companies in Turkey like in these efforts did not succeed. The secret of this flavor, which you can only experience in Yaşar Usta, is that the secret recipe and the local ingredients used match together perfectly.

"The only thing that adds value to the quality of his work according to Yaşar master is undoubtedly the positive feedback he received from the tastes he offers to his customers.."
Yaşar Usta Burma Kadayıf on this journey where Yaşar Usta appeals to everyone's taste from 7 to 70 & As Baklava family, we continue to offer you our services without sacrificing quality and taste with our 8 branches and e-commerce stores.
Yaşar Usta, who continues to keep the spirit of shopkeepers depending on his traditions and believes that the franchise system cannot protect the quality, supplies his materials with commercial friendships for more than 40 years. Yaşar Usta continues to maintain its highly reliable and positive image in the sector and in the eyes of its customers with these years of friendship and commercial experience.

Health and Hygiene
We continue to produce delicacies that are completely hand-made by our masters who carefully treat health and hygiene conditions, reminding the taste and smell of the first day, and we are in the rightful pride and joy of being among the leading names in the baklava sector.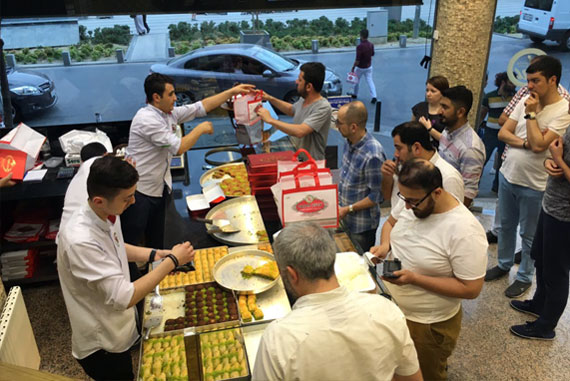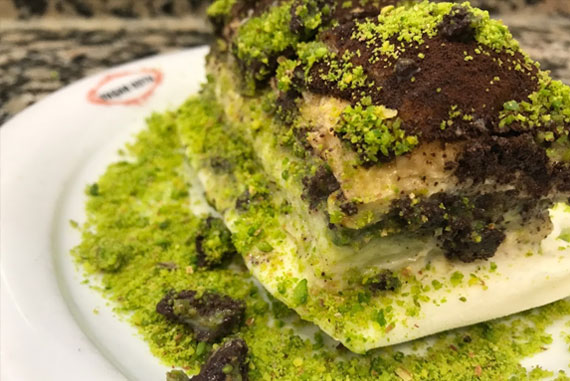 Tastes that Remind the Taste and Smell of the First Day
You can buy our traditional burma kadayıf and baklava with the first day's taste and smell with Yaşar Usta's secret recipe, local peanut, natural beet sugar, Urfa's plain oil and skillful hands of our masters.
We offer love and respect. Stay healthy.