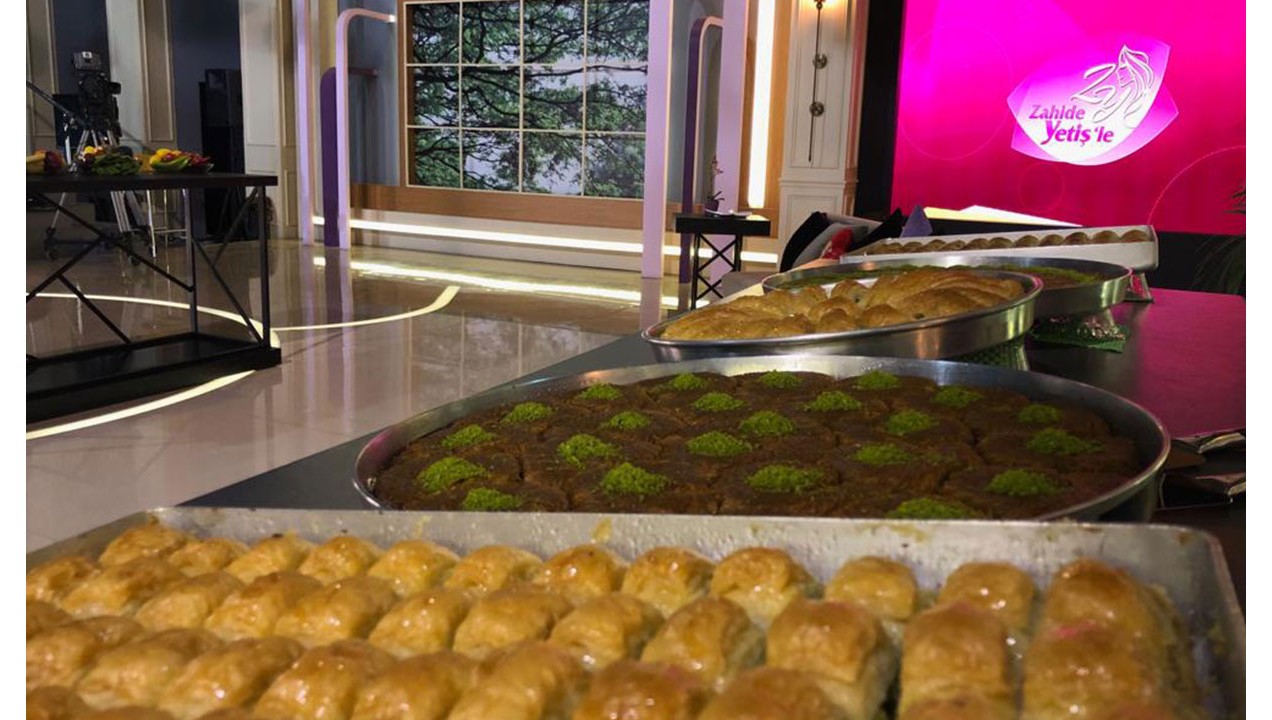 Yaşar Usta's precious burma kadayif masters Yaşar Börü and Mahmut Börü were guests in the 579th episode of Zahide Yetiş. Our masters, who have been interested in this work since the age of 15, do their job professionally. In the program, while explaining the subtleties of Burma Kadayif, they stated that the materials used were fresh, daily and organic products. The real trick of this highly acclaimed Burma Kadayif of Yasar Usta is the love of our masters on a scale. We would like to say that when this dessert is cooked on fire, it reaches this unique flavor. As Yaşar Usta, our wire kadayif is specially made from whole wheat flour.

This is how Yasar and Mahmut our master Burma Kadayifi prepared;


---
• First lubricated the tray with pure oil,
• Blended wholemeal, whole wheat wire kadayifs and Gaziantep Pistachios specially prepared and started to prepare inside,
• After laying wire kadayifs prepared for a certain length, internal material was added,
Now we have come to the stage that requires great mastery
• Holding the filled kadayif at the end, wrapped inward and wrapped and placed on the tray,
• Then the prepared tray was lubricated and left to cook,
• Sherbet prepared,
• After cooking, it is inverted and transferred to a new tray and excess oil is drained.
• Burma Kadayif met with sherbet and left to rest to absorb the sherbet in equal amounts.
And it was consumed with great pleasure.
---
Yaşar Usta
Burma Kadayıf & Baklava
Sales and Production Family
.